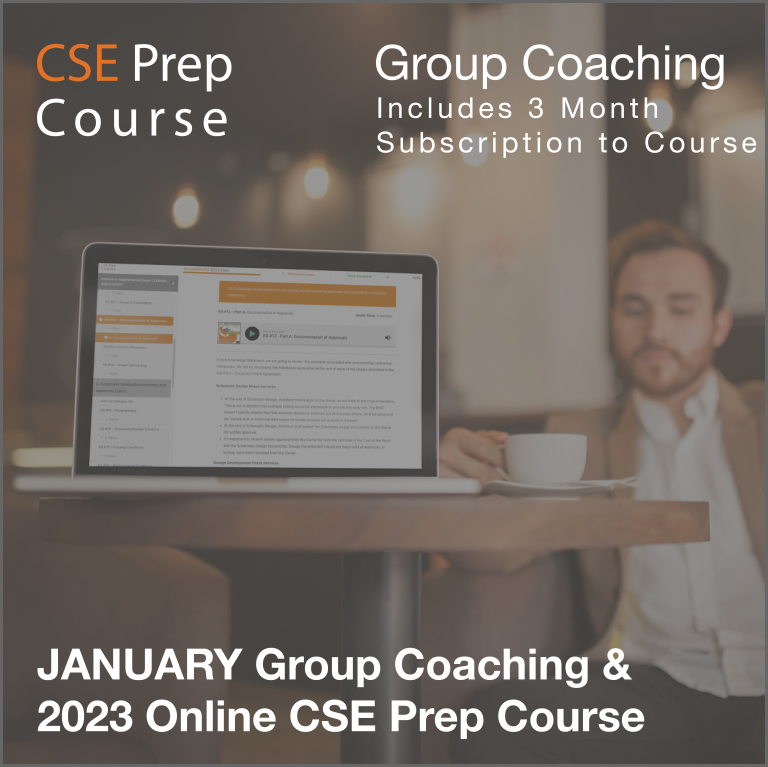 January Group Coaching & 3 Month Subscription
$579
January Group Coaching & 3 Month Subscription to the 2023 Online CSE Prep Course
January Group Coaching begins Monday, January 9. 
Your 3 month subscription will begin on Saturday January 7 and you will receive an email from me with your log in info to the course and coaching program. This will include the Study Plan and Zoom Info as well as access to the CSE Prep Online Course. Any questions, email me 
support@cseprep.com
.
You'll want to schedule your Exam between March 1-15.
NOTE: You will enter your email address and create a password during checkout that will become your course login info.5