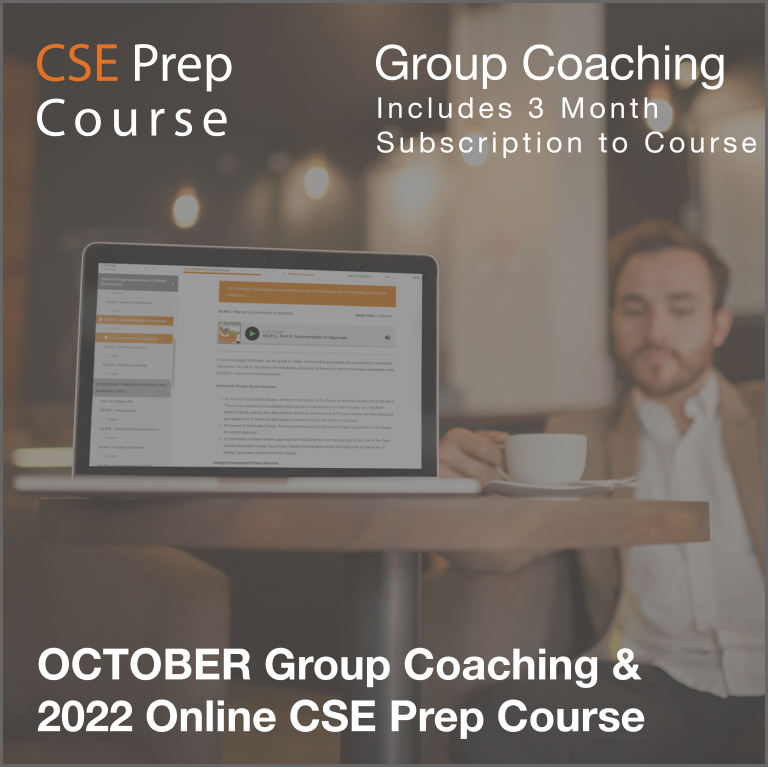 October Group Coaching & 3 Month Subscription
$679
October Group Coaching & 3 Month Subscription to the 2022 Online CSE Prep Course
October Group Coaching begins Monday, October 10.
Your 3 month subscription will begin as soon as you complete the checkout process and you'll have instant access to the course. However, if you prefer the subscription begin on the day the Coaching Program starts (so you have extra time at the end), just send an email to me at support@cseprep.com after you complete the transaction and I can put a hold on it until the Coaching Program begins on October 10.
You'll want to schedule your Exam between December 1 – 15 so your 3 month subscription should be sufficient.
NOTE: You will enter your email address and create a password during checkout that will become your course login info.